{title}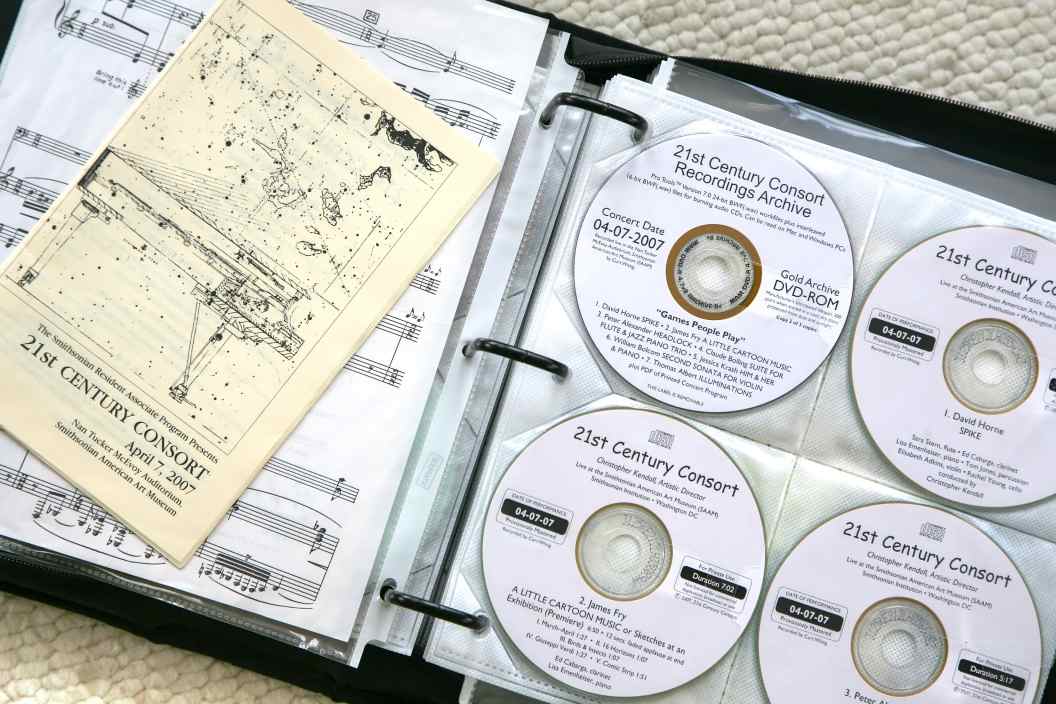 Welcome to the 21st Century Consort archive of live performance recordings. This archive presents every existing recording of 21st Century Consort concerts from 1975 to 2019: as of this year, 44 seasons, 183 concerts, 630 compositions by 253 composers, in 774 performances. You can listen to all of them, here and now, absolutely free.
Here you can directly experience 44 seasons of the 21st Century Consort's performing history. These are recordings of live performances, exactly what happened on that day and in that place. You can hear the concerts and read the printed program notes. You can trace the history of significant composers and compositions, primarily American, since the beginning of the 20th century. Find any of your favorites from the complete history of concerts and composers, then click on your choices in the archive to hear them right now.
Concerts
10 most recent Consort concert performances
Composers
10 random Consort performance composers
Compositions
10 random Consort performance compositions
"

The key to the understanding of new music is repeated hearings. Fortunately for us, the prevalence of the long-play disk makes this entirely possible. Many listeners have attested to the fact that incomprehensibility gradually gives way before the familiarity only repeated hearing can give. There is, in any event, no better way to test whether contemporary music is to have significance for you.

"

Aaron Copland

,

"What to Listen for in Music"

, 1957

We thank the National Endowment for the Arts for their support through many performance grants beginning in 1984 to the present, and for their recent archiving grants in 2003 and 2008, and finally for their grant in 2009 to develop this web site. We are grateful to Christopher Kendall, founder and artistic director of the 21st Century Consort, for his unwavering commitment to record every concert, even when regular performance funding was uncertain. We recognize the dedication and artistry of recording engineer Curt Wittig who recorded thirty years of concerts at the highest quality, then designed and engineered the archive of 557 DVDs and CDs so far, more to come. The physical media are permanently preserved at the Michelle Smith Performing Arts Library of the University of Maryland and can be directly accessed there.
All of the performance recordings on this site are copyright Twentieth Century Consort 2017, all rights reserved. You are welcome to listen to them free while logged into this site, but in order to protect the rights of the composers, publishers, and performers you may not make copies. This site is licensed by BMI and ASCAP.